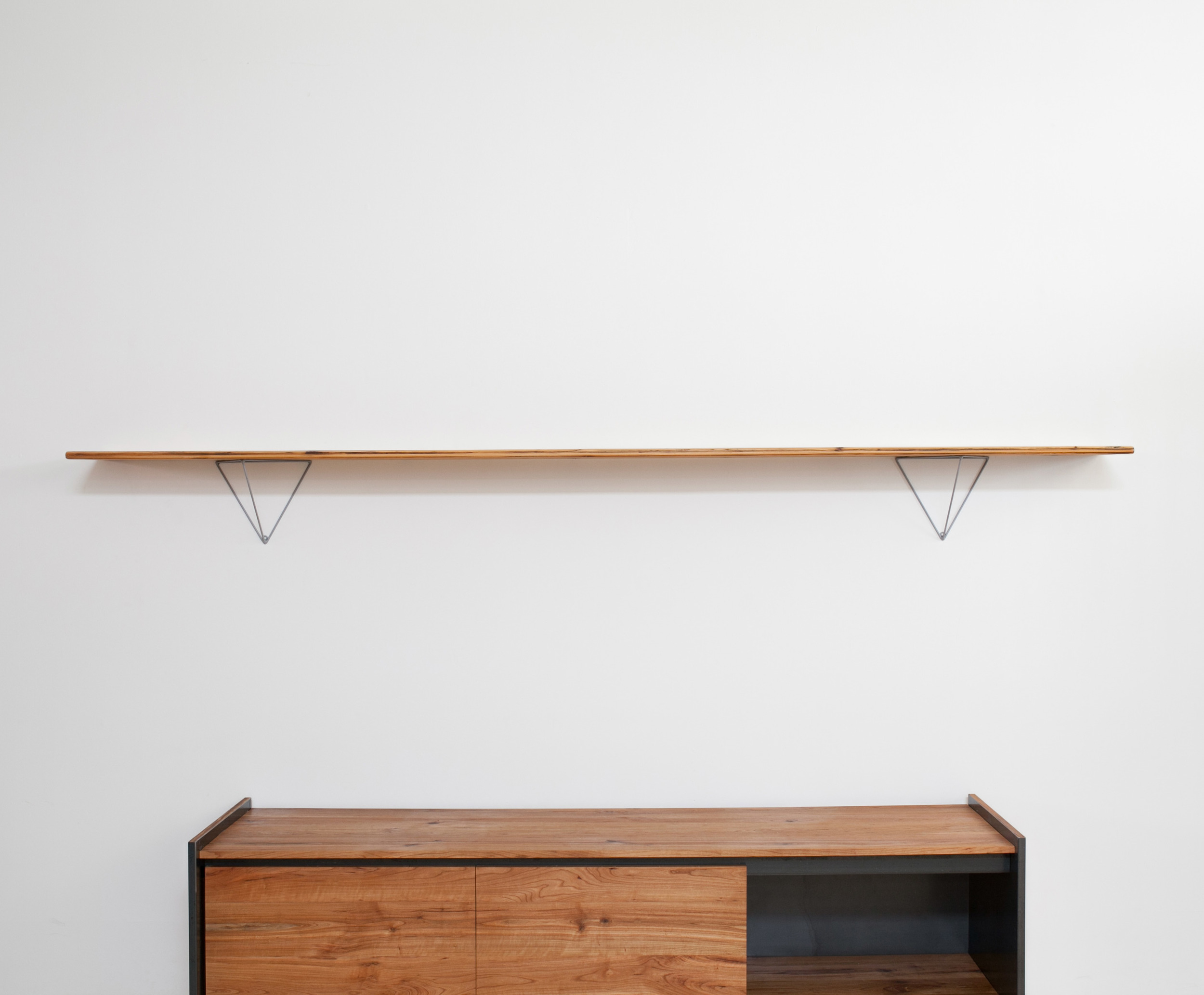 Protean Brackets X Simon Johns
Protean: tending or able to change frequently or easily.
These are a collection of 4 different geometric shelving supports that can be assembled into many different combinations. The simplicity of lines and intersections can be combined to create a graphic ensemble. A discrete continuum exists between the shelf and it's support, overshadowing functionality to become a sculptural piece in itself.
© Simon Johns 2014